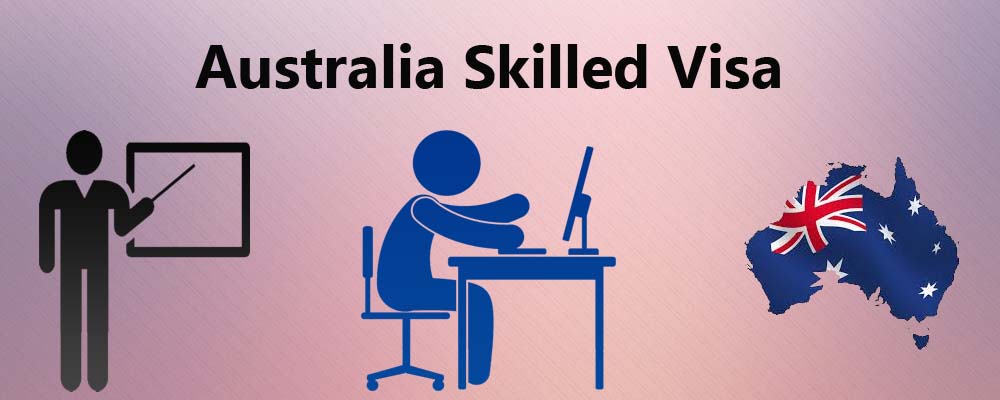 Skilled Independent Visa(Subclass 189)
Skilled Independent Visa is the most popular Australian Permanent Resident Visa among the immigrants across the world. This visa has been designed for those skilled migrants, who don't have any sponsorship from the state, territory, employer, or a family member in Australia. The selection for this visa is done solely based on your skills, experience, and profile score, since it's a point based visa. Subclass 189 visa offers permanent residency in Australia to you and your accompanying family members.

To apply for this visa you first need to choose an occupation from SOL (Skilled Occupation List) of Australia and then submit the online EOI (Expression of Interest). If your profile is selected, you will get the invitation to apply for visa within the period of 60 days.
Key Requirements of Subclass 189 Visa:-
To apply for this visa an applicant must:-
Only those individuals from abroad who possess an invite from the concerned organization, can suitably present a petition. For the objects of the same, it is vital that the candidate:
1. Choose an occupations listed in (Skilled occupation list) of Australia.
2. Score at least 60 points based on his/her profile factors, i.e. Age, Qualification, Experience,English proficiency and other such components if applicable
3. Be under 50 years of age.
4. Have positive skills assessment form the recognized assessing authority
5. Must get the appropriate IELTS score to prove English Proficiency
6. Submit an Expression of Interest (EOI)
7. Get the valid health and character certifications.
Benefits of Subclass 189 visa:-
This visa allows you and your family to:
1. Live and work in Australia indefinitely.
2. Study full time in Australia at any grade of learning whether it is school, graduate, post
graduate, or vocational education at domestic scholar rates.
3. Get subsidized health care facilities
4. Get certain social security benefits/ payments.
5. Apply for Australian citizenship after spending specific time in Australia.
6. Sponsor a family member for permanent or temporary residency in Australia.

If you wish to apply for subclass 189 visa, you can get the complete assistance from the Australian immigration expert at Maple Fly International.
Australia Skilled Visa
Skilled Independent Visa (Subclass 189)
Skilled Nominated Visa (Subclass 190)
Skilled Regional (Provisional) Visa (Subclass 489)