Who We Are
MapleFly International is a Ontario, Canada based  Immigration Consultancy firm provides services for various Immigration matters for various Countries including Skilled workers Visa, Family Sponsorship, Business Visas, Provincial Nominee Programs, Student Visas and Work permits to you with excellent exposure to the global world.
MapleFly established in 2007 by young talented entrepreneurs having vast experience in the field of immigration consulting. Our dedicated team members will assist you to accomplish your destination conveniently as well as we provide opportunities to our clients to migrate overseas countries such as Australia, Canada, New Zealand, Denmark, Hong Kong, Singapore and others countries globally. With the idea of globalization we initiated this company MapleFly with young talent and entrepreneurs with the expertise of knowledge. MapleFly is here to solve all you queries and issues related to skilled migrations for the Countries like Canada, Australia, Hong Kong, New Zealand, Denmark and Germany.
Immigration is the act of foreigners passing or coming into a country for the purpose of permanent residence. Immigration is made for many reasons, including economic, political, family re-unification, natural disaster, poverty or the wish to change one's surroundings voluntarily. Immigration means migrating from one place to another place through various ways.
Our major work areas in which we can help you in migrating from one place to another are:-
Permanent Residency program
Work permit / Overseas jobs
Business Visas
MapleFly is pioneer in providing the various services related to immigration for various countries. We strongly believe in giving the right advice to the clients for migrating and help them to settle abroad.
We expertise in various fields of immigration through our determined and focused management. They are the people working into this industry from long time and equipped with strong presence of mind.
With MapleFly International you will get clear picture of how your case is being held and how to proceed further. We would be giving you feedback from time to time and various updates regarding the changes in immigration laws.
We will assist you with the visa process as well as Job assistance and complete guidance over settlement.
From your assessment to filling your case till complete settlement we will be there to assist you.
You can give the best life-style to your loved ones by obtaining the Permanent Residency. We specialize in providing Immigration, Placement and Settlement services to Skilled Workers & Professionals, Business persons and Students.
Permanent Residency Visas- You can obtain *Permanent Residency* under Skilled Worker category which grants you the permission to live and work lawfully anywhere in the country of your choice. Being a skilled professional you can make your home abroad with the help of your education and work experience.
Immigration -We offer documentation processing, application & filing services for those interested in immigrating. Our strong research team ensures that cases are evaluated and processed as per the latest updated rules and regulations.
There are six countries that currently have a point based immigration programme. Point based immigration is a good option for those who want to work & settle overseas. There are a number of categories under which an applicant can apply. You can either apply independently / have a relative sponsor you / an overseas Employer sponsor you or the country itself sponsor you.Applicants whose occupations are in demand usually get bonus points & faster processing. Each country has their own specific list of occupations.Countries that offer point based immigration – Australia – Canada – New Zealand – Denmark, Hong Kong, Germany.
Common Immigration Categories
Skilled Independent – Skilled Designated Area Sponsored – Skilled Family Sponsored – Skilled Regional / Provincial / State / Territory Sponsored – Remaining Relative Category – Parent / Fiance | Spouse Migration – Employer Sponsored Migration, Quality Migration Scheme.
Advantages of opting for a point based immigration programme
Eligibility criteria is clear and defined. If you meet the points, you are eligible. – Your application is successful if complete documents are submitted & your documentation is done correctly and without any errors. – You may be eligible for immigration even if you have been previously rejected for any other visa. This is because of the clear defined eligibility criteria instead of the visa officer's discretion. – When you get a green card, you are eligible for all benefits like any other local citizen – free education for children, medical benefits, unemployment benefits & other government support – When you receive your citizenship – usually 4 years after you land in the country – you are able to travel to a number of countries without the need to apply for a visa & you are able to sponsor your family & relatives to join you.
At MapleFly we help you not only in applying for immigration but also in resettlement so that your transition process is smooth. All MapleFly clients are familiarized with Canada's laws, social structure, climate, geography, living and working standards as well as other aspects of Canadian life before they depart for Canada.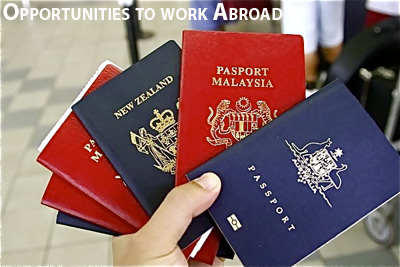 Immigration is an important decision of most individuals to explore new and exciting world to avail better environment, be it work, study or permanent migration.
If you are clear in viewing your objectives and want to avail the best possible opportunities that come your way to lead a prosperous life, then immigration is the right choice for you. If you have decided to immigrate and are exploring the possibilities to immigration destinations, then MapleFly can assist you in identifying the ideal immigration destination and assist you in the application and settlement process.
We fulfill aspirations of applicants in terms of overseas solutions through discreet methodology and means within scope of applicants' parameters.
Understanding the individual profile and offering the best possible solution is an important process for us. We counsel clients with perspectives of feasibility, long term solution, adaptability and hence produce results by better decision making process. Every applicant approaching us for a solution has a different background in terms of academics, working experience, budget and personal parameters. Understanding all these factors, we offer the most suitable choice and that makes all difference.
Be it immigration, overseas education, work permit or post settlement services in a country, we offer these services with a view to fulfill major aspirations of the clients and within their financial parameters.
Our Aim- There are five key steps in the immigration process, each step specially designed by
Maplefly International to:-
(a) Make it as easy as possible for you to progress towards your residence visa.
(b) Make sure that you are aiming in the right direction (the best visa option for your needs), and as quickly as possible.
(c) Simplify and clarify all the official immigration procedures and regulations, so that you understand what is required at each stage.
Keeping up to date with the latest legislation, we are always aware of changing rules and skills shortages that could assist your application -and being specialists in the various different routes to emigration, you can rest assured that MapleFly will help you every step of the way. We have formatted our company in a way that our input is respected and we have best Immigration Consultants who are motivated to fulfill each applicants demand.
Five Steps to Immigration
The first critical step for a person is to decide as to where and how to migrate, it is at this point that one needs sincere and accurate advice from a professional who can answer all the queries coming into his wavering mind. As a consultant we first help you to choose the most applicable visa, advising you with the exact documents required, assessing the suitability of documents that are available.
Our expert professionals provide the most efficient and effective services to our esteemed clients from the day they enter our office till the day they finally settle down in their country of choice. It is very rare that our applicants are refused and this is the result of our experience and the care taken for each applicant that the Head Office has no basis to refuse the application. We make sure that each step is explained in detail with all the relevant documents and forms in a most efficient manner.
We offer our services major in Permanent Residency Visa, Work Permit Visa, Overseas Education for all countries such as USA, UK, Canada, Australia, Hong Kong, Denmark, Singapore, New Zealand and Germany and others thus while assessing an applicant's profile, we study it from the perspectives of each country's immigration laws and offer solutions in terms of each possibility.
We offer solutions like:
Professional advice based on latest immigration law. – Personalized service: All case details you share with us are kept strictly confidential. – Advice on skills assessment, visa applications & migration matters. – Assistance with visas applications. – Guidance on procedural visa matters. – Providing you with progress updates. – Present your case in the best possible way. – Excellent value for money.