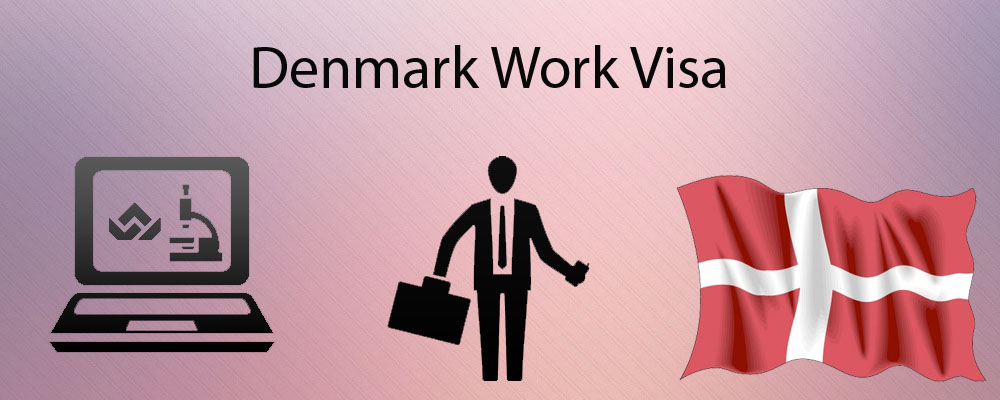 Denmark Work Visa
In general, most EU, EEA and Nordic citizens do not need to have a work permit in order to work in Denmark. However, there are exceptions for citizens of some new EU members.Nationals of other countries do need a Danish work permit before they can take up employment. Work permits in Denmark should be applied for roughly three months before arriving in the country.
You do not need a work permit to take on employment in Denmark if you hold a residence permit through family reunification, asylum or on humanitarian grounds.
Obtaining a Danish work permit is entirely your responsibility. Working illegally in Denmark could lead to deportation as well as either yourself or your employer facing a fine or a prison sentence. These rules also apply for voluntary and unpaid work.
The Danish authorities will make a decision about your work permit based on whether there are sufficiently qualified people already living in Denmark who could take on the job you are applying for. They will also decide whether or not the skills required for the job are specialist enough to deserve a work permit.

Whatever happens, you must have a written contract of employment or job offer that outlines your salary and employment conditions, both of which must be in line with Danish standards.
If your stay is shorter than three months, you are allowed to perform certain types of work-related activity even if you do not have a residence and work permit. Such activities include teaching or attending a course or participating in meetings, negotiations, briefings and training.
You need a residence and work permit if the point of your visit is to create a product, change a product or contribute to the output of a company in any way.
If your company has supplied equipment, machinery, computer programs or the like to a Danish company, relevant employees may fit, install or repair this while in Denmark on a visa stay in accordance with the fitter rule.
It is important that you and your company determine whether you need a residence and work permit or a visa before you arrive in Denmark. If you originally applied for a visa because you thought this would be easier to obtain, and you later 'realise' that you need a residence and work permit, it is unlikely you will be permitted to extend your visa beyond its 90-day limit.
Therefore, it is important that you clearly indicate the tasks you are to perform during your visit. All elements of the work to be performed must be explained in detail. In the case of education or training, you must state what the course content is. In the case of computer-related work, you must state what type of computer system you will be working on. Providing a full and accurate description of the reasons for your stay shortens application time by reducing the amount of further information the Immigration Service will need to obtain.
Well, you need to go through the multifaceted process to apply for and receive the Denmark Work Visa. Once you are thorough with all the procedural guidelines and requisite parameters, you can apply online generating a Case Order ID. However, it is advised that you coordinate with the Danish immigration expert at Maple Fly to get your file best prepare for the scheme.
To start the proceedings, you can fill the free assessment form to first confirm your eligibility for the Denmark Work Visa. The expert will call you after the thorough assessment of your profile and with the comprehensive plan as to how you can secure your Danish Green Card Visa.
For any further query or consultation in this regard you can directly Call the visa expert at Maple Fly on contact no. 011- 43511747 or inclusive immigration support or fill the free assessment form to get a call from expert with assessment of your profile.
Denmark Visa