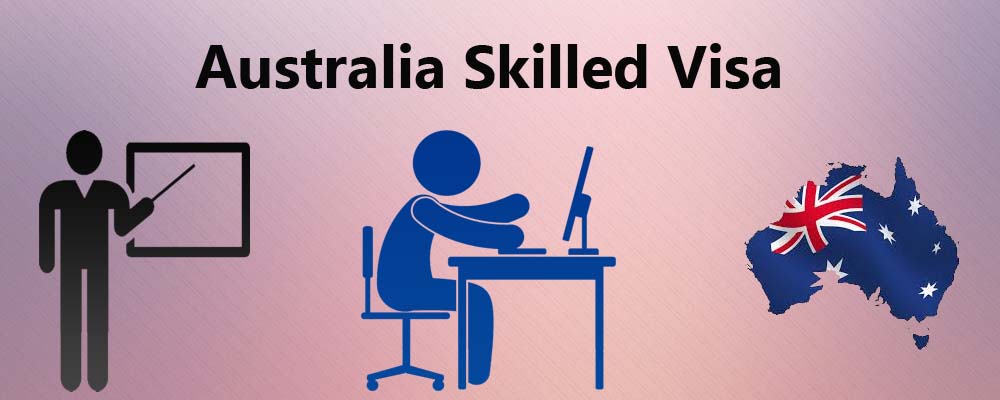 Australia Skilled Visa
Australia has an ongoing gradual economy, excellent education and healthcare facilities this calls for a great objective to migrate in Australia. The beautiful rock art of Australia reveals dream time age old stories. Australians have a unique colloquial language, which was coined "strine" in 1966. Australians are rich for the culture cravings, visual arts and films. Australians are sports freak; there are more than 120 national and thousands of local sport organizations.

Immigrating to Australia from India
Being one of the most popular destinations in the world, not just for tourism but mostly for skilled migration, the country has a very efficient migration system serving the huge demand for Australia immigration. Its economy is strong and the country encourages and supports skilled migrants. To work in Australia, the assessment is done on a points-based system with points awarded for major factors like age, language proficiency, work experience, qualifications, adaptability, etc. Humanitarian Programs and Australian Family Migration are other ways of migrating to Australia.
One can apply for an Australia PR Visa (Permanent Residency) after either living for 2 years in a Specified Regional Area and working (including being self-employed for one year in these same areas) or obtaining sponsorship under the Regional Sponsored Migration Scheme.
Different types of most popular Australia Skilled visa are
In recent years there has been a huge increase in Indians Immigrating to Australia. A wide range of professionals are representing amongst recent immigrants in Australia's economy. Today the India-born community is culturally diverse. 36% is Christian; 63% is Hindu; while around 29% are Sikhs. A few are Muslim and Buddhist from these 36% speaks English at home. 42% are working in professionals roles; many others work in clerical, sales, production and transport related roles.
The high-spirited dynamic cultures of India are maintained through a range of organizations and events followed in Australia; these are few of the main reasons for the increasing percentage of candidates immigrating to Australia from India. The key privileges for the people going for the Australian immigration as Permanent Residents:
Enjoy a free and democratic society,
Liberty of Education,
Apply for work in the Australian Public Service,
Children born to PR's are deemed Australian citizens,
Sponsor family members.
We at Maple Fly International provide online Immigration solutions for Australia Immigration making Immigration and related contexts a hassle free and happy venture. For more details fill our free assessment form and your points will be calculated definitely without any inconvenience. Experience the primary qualifying steps for Australia Immigration from India as we are located in the heart of India, In New Delhi. Call the visa expert at Maple Fly on contact no. 011- 43511747 or inclusive immigration support or fill the free assessment form to get a call from expert with assessment of your profile.
Australia Skilled Visa
Skilled Independent Visa (Subclass 189)
Skilled Nominated Visa (Subclass 190)
Skilled Regional (Provisional (Subclass 489)