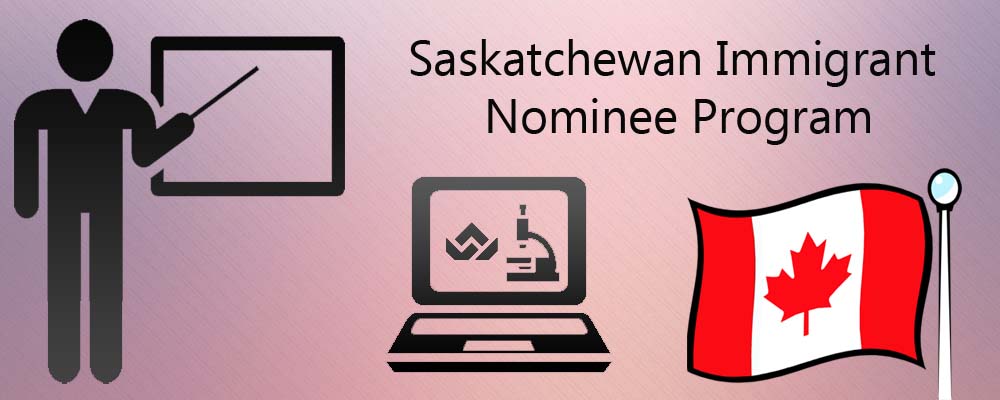 SINP Program
Saskatchewan is home to one of the country's most rapidly growing economies and populations, thanks largely to the arrival of immigrants from around the world.
What is the SINP?
The Saskatchewan Immigrant Nominee Program (SINP) is an immigration program, supervised by the province that operates under an agreement with the federal government. This program issues with a speedy means of entry into Canada; it allows Saskatchewan to nominate applicants to the federal government for permanent residence.
The SINP offers:
applicant selection based on the province's economic and labour force needs;
competitive application processing times; and,
Provincial immigration officers who can provide customer support with the process.
How SINP will work?
It's a two step Immigration Process
Step 1:   Apply online to the SINP for nomination.
The SINP reviews your application; and,
If approved, the SINP will:
send a nomination certificate to Citizenship and Immigration Canada (CIC);
And, send a nomination letter to you explaining how to submit an application to CIC.
Step 2: After receiving a nomination from the SINP, apply to the CIC Centralized Intake Office (CIO) with your SINP nomination for permanent residence. View CIC's application process for permanent residency for provincial nominees.
CIC considers your application after they receive the nomination certificate from the SINP; and,
CIC conducts health, security, and criminality reviews and verifies other inadmissibility provisions in Immigration and Refugee Protection Act (IRPA) before issuing permanent resident visas to you and your accompanying family members. View more information on CIC eligibility and health assessments.
What is the SINP International Skilled Worker Category?
The International Skilled Worker Category is for skilled workers who want to work and live in Saskatchewan. This category enables the SINP to nominate individuals with post secondary education and/or high-skilled work experience that have the education, experience, language ability and other factors to help them to successfully establish and integrate into Saskatchewan's labour market and communities.
The SINP accepts applications under the following categories:
International Skilled Worker Category
Saskatchewan Experience Category
Entrepreneur and Farm Category
Each these categories may have one or more sub-categories. Below we provide you with additional information about each of these categories to help you determine if the SINP is right for you..
International Skilled Worker Category
This category accepts applications from skilled workers who plan to live and work in the Province of Saskatchewan. Applicants are measured based on a points system and can be nominated under one of three sub-categories.
International Skilled Worker – Employment Offer
International Skilled Worker – Occupations In-Demand
International Skilled Worker – Saskatchewan Express Entry
Saskatchewan Experience Category
This category is for foreign workers that are currently living in Saskatchewan. The Saskatchewan Experience Category accepts applications under the following sub-categories:
Existing Work Permit
Health Professionals
Hospitality Sector Project
Long Haul Truck Driver Project
Students
Entrepreneur and Farm Category
This category is for individuals who wish to own and actively operate a business or farming operation in Saskatchewan.
Entrepreneur Sub-Category
This sub-category is for individuals who wish to invest management talent and capital in Saskatchewan by establishing, acquiring, or partnering in a business the province. Candidates are expected to take on an active management role in the business. This sub-category functions on an Expression of Interest model.
If you wish to apply for SINP Program, you can get the complete assistance from the Canada  migration expert at Maple Fly.
We at Maple Fly International provide online Immigration solutions for Canada Immigration making Immigration and related contexts a hassle free and happy venture.
For more details fill our Pre assessment form and your points will be calculated definitely without any inconvenience. Experience the primary qualifying steps for Canada Immigration  as we are located in the heart of India, In New Delhi.
Call the Canada visa expert at Maple Fly on contact no. 011- 43511747 or inclusive immigration support or fill the free assessment form to get a call from expert with assessment of your profile.
Express Entry Visa
Saskatchewan Immigrant Nominee Program