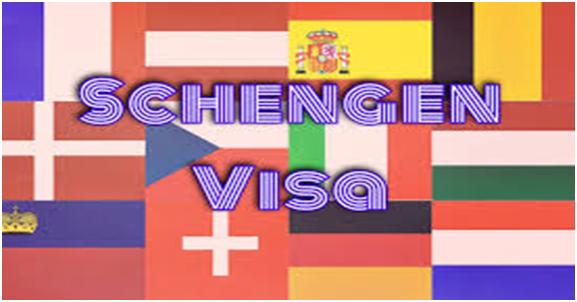 Tourist visa is an authorization of the designated country/countries of destination within the Schengen Area issued to the citizens of countries that have mandatory visa requirements from the Schengen Zone with the sole purpose of traveling in the designated Schengen country/countries for pleasure or on a visit to their relatives living in the Schengen Zone. The holder of this type of visa is not required to have the citizenship of the designated country in order to spend time with their relatives or visiting the designated Schengen country however such an authorization has its limitations as well.
f you plan to travel to Germany and Europe, to visit relatives, participate in a summer school or work seminar then Schengen visa is the way to travel in Germany and all the European states that are part of the Schengen agreement.
With the Schengen agreement countries in Europe decided to gradually abolish border controls, and make movement of people much easier. Read More
Additional 5,000 Canadian visa applications to be accepted by Quebec in June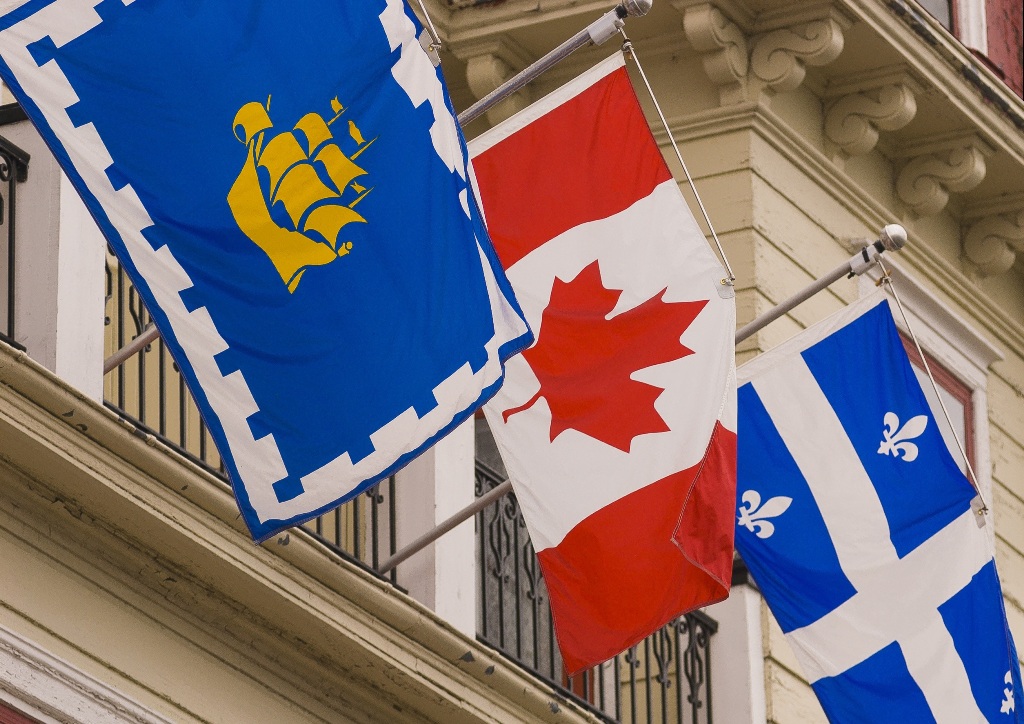 Ms. Kathleen Weil, Minister for Immigration, Diversity and Inclusion (MIDI) of Quebec, has said that beginning 13 June, 2016, about 5,000 visa applications for skilled workers will be accepted under QSWP (Quebec Skilled Worker Program). Another round in the later part of the year will see 5,000 more visa applications being accepted.
This announcement was necessitated as over 42,000 visa applications for skilled workers available since 26 February, 2016, were not filed through the visa gateway available online. It is opined that in future, Quebec would implement an economic immigration system, which is akin to the immigration system applicable in the rest of Canada. This system requires applicants initially to announce a 'Declaration of Interest,' on the basis of which they may be chosen for further process with immigration applications.
MIDI, meanwhile, has released some more information for the applicants with regard to QSWP. Applicants can submit applications for their CSQ, also known as Quebec Certificate of Selection, following creation of their online user accounts from 13 June to 20 June, 2016, and pay the necessary fees. During this period, only up to 5,000 applications will be accepted on a first-come-first-served basis.
The next period for receiving applications has been tentatively set between 20 June to 31 March, 2016. Here too, applicants with online user accounts can submit their application for a CSQ by paying the requisite fee. The cap for applications has been set at 5,000 on a first-come-first-served basis during this period too.
QSWP applications not sent during the above-mentioned periods will not be considered eligible, but those having eligibility as per the Quebec Experience Program, or having an authentic employment offer, are not bound by these time periods for applying. In addition, those having an official work permit or a valid study authorisation are also not subject to these time restrictions.
Under the QSWP visa programme, there are more than 75 occupations for which applications can be sent in for, in addition to training areas that offer eligibility to applicants under CSQ without a valid job offer.
The mission of QSWP is to select candidates who are most likely to have the potential to be successfully eligible for economic settlement.
It is an exciting opportunity for skilled workers from India wishing to migrate to Canada, as it gets ready to welcome more immigrants into its fold.
CRS Point Requirement Remains at 470 in Latest Draw from the Express Entry Pool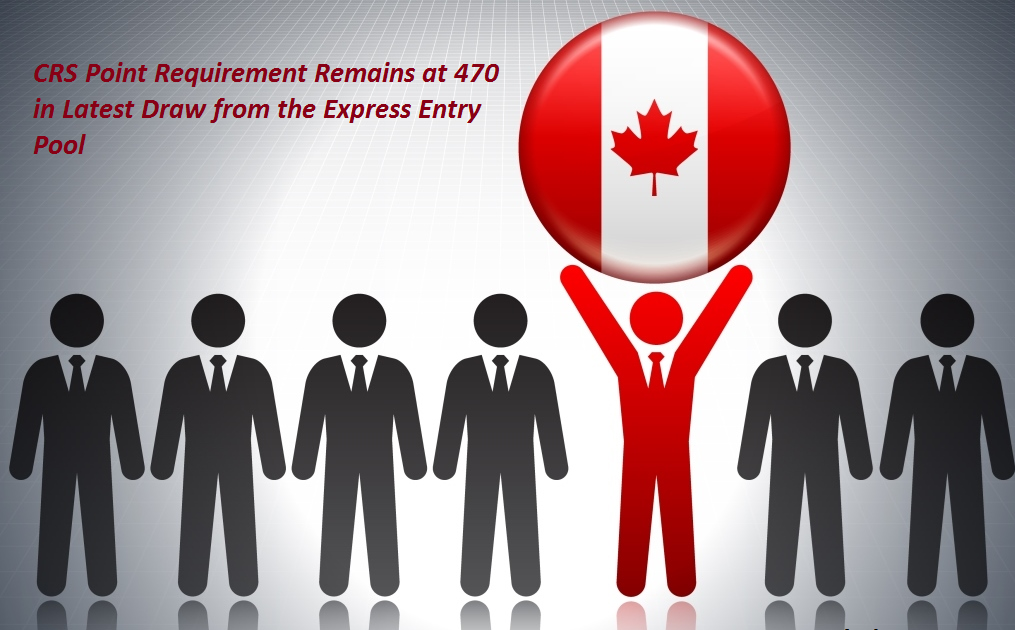 The number of Comprehensive Ranking System (CRS) points required in order for candidates in the Express Entry pool to be invited to apply for Canadian permanent residence has remained at 470. The latest draw from the pool was conducted the morning of April 6, 2016, with 954 candidates for immigration to Canada receiving Invitations to Apply (ITAs).
Every draw since May of last year has selected a portion of candidates who do not have a qualifying job offer in Canada or a nomination from a Canadian province.
Express Entry
Express Entry is Canada's immigration management system for the federal economic immigration programs, namely: Federal Skilled Worker, Federal Skilled Trades, and the Canadian Experience Class. The system was first launched on January 1, 2015.
Eligible candidates may submit a profile into the Express Entry program, where they are ranked according to the CRS. The government of Canada selects the top-ranked candidates on a priority basis when it performs one of its frequent draws from the pool. Candidates who are issued an ITA for permanent residence then have 60 days to submit a complete e-application, from which point the government of Canada aims to process the application within six months.
For more information on draws from the Express Entry pool that have taken place so far, click here.
Express Entry quick facts, from January 1, 2015 to April 6, 2016
Launch date: January 1, 2015
First draw from the pool: January 31, 2015
Most recent draw from the pool: April 6, 2016
Minimum CRS points required for selection in any one draw: 450 (September 18, 2015 & October 2, 2015)
Largest number of invitations to apply issued in any one draw: 1,637 (March 27, 2015)
Fewest invitations to apply issued in any one draw: 715 (April 17, 2015)
Largest decrease in CRS points required between two consecutive draws: 273 (from May 22, 2015 to June 12, 2015 draws)
Smallest decrease in CRS points required between two consecutive draws: 0 (on two occasions)
Largest increase in CRS points required between two consecutive draws: 302 (from April 17, 2015 to May 22, 2015 draws)
Smallest increase in CRS points required between two consecutive draws: 0 (on two occasions)
Longest gap between two consecutive draws: 35 days (from April 17, 2015 to May 22, 2015 draws)
Shortest gap between two consecutive draws: 7 days (on seven occasions)
Total number of ITAs issued since system was launched: 41,482
Total number of ITAs issued in 2016: 10,419
Total number of ITAs issued in 2015: 31,063
Long-Awaited Express Entry Report Gives Important Details on Occupations and Candidates Selected for Immigration to Canada

In a comprehensive and informative report, Immigration, Citizenship and Refugees Canada (IRCC, formerly known as CIC) has provided valuable insights on the first 12 months of the Express Entry selection system for immigration to Canada, which came into operation on January 1, 2015.
The end-of-year report provides a range of highly useful information for Express Entry candidates for immigration to Canada. The data given in the report covers the entirety of 2015, encompassing the first 23 draws (also known as rounds of invitations), while also providing a snapshot of the composition of the pool taken from a data extract on January 3, 2016. CICNews.com has published a series of articles analyzing this report. In addition to this article, there are also articles covering Canadian provinces and the Comprehensive Ranking System.
First Express Entry Draw of 2016 Sees 1,463 Candidates Invited to Apply for Immigration to Canada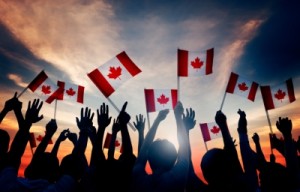 The first Express Entry draw of the new year, and the 24th since the Canadian immigration selection system came was launched last year, took place on Wednesday, January 6, 2016. A total of 1,463 Invitations to Apply (ITAs) for Canadian permanent residence were issued to candidates with 461 or more Comprehensive Ranking System (CRS) points.
Entering year two of Express Entry
While this latest draw represents a marginal increase in the CRS requirement from the previous (23rd) draw, candidates in the Express Entry pool have cause for optimism in the new year. During a webinar hosted by Citizenship and Immigration Canada (CIC) on December 16, 2015, a CIC Policy Analyst made some important announcements regarding the short- and medium-term future of Express Entry.
"The number of invitations issued per round is expected to increase as the pre-Express Entry inventory of applications is finalised. In turn, it is expected that the minimum score of those that are invited to apply will drop," she stated.
The Policy Analyst added that "we expect that in the new year when our rounds start growing — to meet our new levels plan — that the score will reduce."
Twenty Fourth Express Entry Draw of the New Year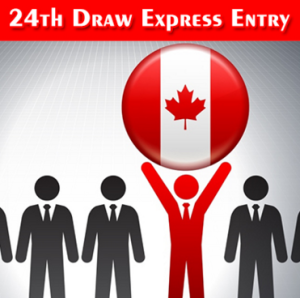 The Citizenship and Immigration Canada conducted the first and the 24th Express Entry Draw of the New Year 2016 on sixth January. Eligible Candidates can apply for Permanent Residence under the Express Entry System. A total of 1,463 candidate were honored for this draw for PR visa Canada with a minimum cut off score of 461 points. This draw was completed on 7th January 2016
In the 24th draw Express Entry the cut off score has marginally increased to 461 when compared to the previous Express Entry the 23rd draw that was conducted on 18th December 2015 that issued around 1,503 candidates with a cut off score of 460 points.
Qualified applicants can create an Express Entry profile online providing all their details such as age, skill, educational qualification and work experiences, on the basis of this factor they are to be ranked according to the Comprehensive Ranking System. Citizenship and Immigration Canada conducts one of its regular draws from the pool to choose the excellent applicants.
Applicants those who are granted an Invitation to Apply for Permanent Resident then will have 60 days to submit the complete application from that point the government of Canada to Canada PR Process the application within of six months or even less.
Quebec Plans to Reopen Skilled Worker Immigration Program in May or June, After Imminent Application Intake Period..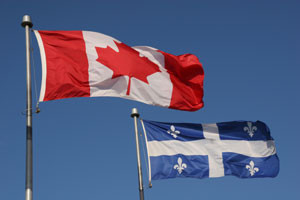 Thousands expected to submit applications for popular Canadian immigration program in 2016
Next application cycle opens for new submissions at 8.30 a.m. EST on February 16
The Ministère de l'Immigration, de la Diversité et de l'Inclusion (MIDI), the government ministry overseeing immigration to Quebec, Canada, is planning on reopening the Quebec Skilled Worker Program (QSWP) in May or June of this year. The MIDI disclosed this information at a meeting with stakeholders on February 8, 2016.
Consequently, it is expected that there will be at least two application intake periods for the QSWP in 2016. It was previously unknown whether or not the QSWP would reopen for a second time this year.
May/June intake period may be the last of its kind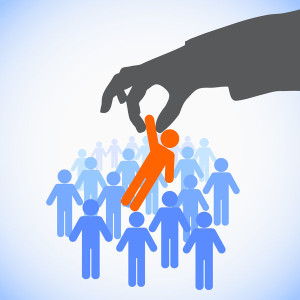 This latest immigration news from Quebec is perhaps the most significant to come from the province over recent months. The MIDI has made a number of changes to its procedures and processes over the past year, including the removal of the time-consuming adaptability interview and modifications to the area of training factor. These changes have largely been welcomed by individuals and families interested in immigrating to Canada through the QSWP.
However, the upcoming application intake periods may be the last of their kind. Currently, the QSWP operates on a come, first-served basis. Quebec's Minister of Immigration recently proposed a bill that, if passed, would likely result in Quebec implementing an economic immigration system similar to the Express Entry system currently used by the government of Canada, whereby candidates must make an 'Declaration of Interest' before being invited to apply based on their credentials.
If, as is now expected, Quebec reopens the QSWP for new applications in May or June of 2016, that application intake period will operate on the same first-come, first-served basis that is currently in place.
It is unknown exactly how many applications may be accepted during the planned intake period beginning in May or June. However, the MIDI has said that up to 7,000 applications may be accepted for the period 2016-2017.
February 16 QSWP reopening: what we now know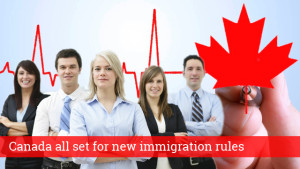 As of next week, candidates who have already created an account under Mon projet Québec, the MIDI's new online application management system, will have the opportunity to submit their application. Candidates had until 25 January, 2016 to create an online account through Mon projet Québec. Since that date, it has no longer been possible to create a new account for the upcoming application intake period.
Until February 15, 2016, candidates who have a Mon projet Québec account can access it to complete the application for a Quebec Selection Certificate/certificat de selection du Québec (CSQ). The option to submit an application will be available as of 8.30 a.m. Eastern Standard Time (EST) on Tuesday, February 16, 2016.
We also know the following details:
The Mon projet Québec website will be under maintenance for a short period before 8.30 a.m. on February 16. Accordingly, users will not be able to log in before 8.30 a.m. and 'reserve' a place in line to submit.
A limited number of users will be allowed to log in simultaneously. However, the MIDI has said that the number of users granted access at one any time will be significantly more than the number that was allowed when Mon projet Québec first went online.
Approximately 42,000 accounts were created between January 5 and January 25, 2016. Of these, and at the time of writing, approximately half of all candidates who had created an account have now also completed their applications and are in a position to submit on or after February 16.
The application intake period that begins on February 16, 2016 will end on March 31, 2016 at the latest. However, it is expected that the intake quota of 2,800 places will be reached before that date.
It is expected that candidates who successfully created an account in Mon projet Québec, but who are not successful in submitting their application between February 16 and March 31, will not be required to create a new account for the subsequent application intake period, which is expected to reopen in May or June. Existing accounts are likely to be carried over to the next intake period.
It will be again be possible to create an online account in Mon projet Québec as of February 18, 2016.
Candidates who are successful in submitting their application have up to 90 days to provide supporting documentation. Once the application has been submitted, candidates will have 30 days to pay the fees. If a candidate does not submit and pay the fees within the prescribed timeframe, the application will be deleted.
British Columbia Lobbies Federal Government for Increased PNP Allocation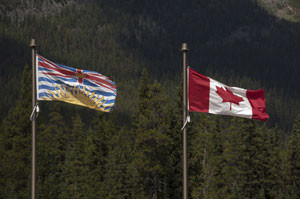 The government of British Columbia (B.C.) has stated that it has asked the federal government for a significant boost in the number of immigrants who can come to the province through the British Columbia Provincial Nominee Program (BC PNP). B.C. is asking for its allocation to be increase from 5,500 to 9,000.
The request was made by B.C. Premier Christy Clark at a national jobs roundtable in Ottawa on Thursday. The government of B.C. and other stakeholders, including business leaders, are lobbying for higher immigration numbers to fill vacancies for which not enough people can be found in the province. B.C. is expected to lead the country in economic expansion in 2016 and beyond.
"They [the federal government] are open to hearing the argument," Ms. Clark said. "The most important component of it is the Canada PNP [Canada Provincial Nominee Program], which allows the province to decide which specific skills are being allowed into the province. It's at about 5,500 now; we need it to be 9,000 because we need to skills match people who are going to become Canadian citizens."
Last week, B.C. launched a dynamic intake management system that allows the province to prioritize candidates for provincial nomination through the BC PNP. The Skills Immigration Registration System (SIRS) is a points-based system whereby candidates receive a score based on the information they provide upon registration. This score will determine whether a candidate receives an Invitation to Apply for nomination from BC PNP through the Skills Immigration and Express Entry B.C. streams.